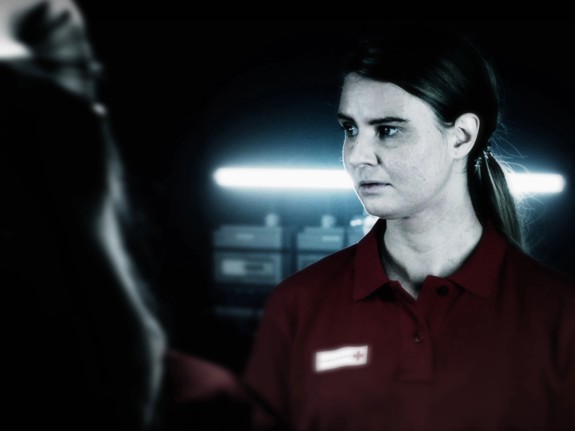 Interactive web course: Dare to Care
Interactive web course: Dare to Care
In this interactive web course you will learn to give crisis support when meeting people who react in different ways to a crisis.
Dare to care
Sometimes it can be difficult to meet someone who seems angry or sad. In this interactive web course, you will get the chance to practice. Here you will take on the role of a Swedish Red Cross volunteer, but the way you act is the same no matter the situation or who you are.
When you act and dare to care about someone, the possibility for that person to handle their situation increases. Push play on the video below to start the course.
Dare to Care, and best of luck!
How the course works
Press the play button to start the course!
After the introductory film, a person is shown reacting in different ways.
Click on the different signs to get you through each situation.
It takes about 30 minutes to complete the entire course.
Click on the symbol with four arrows and you will get the course on the entire screen.