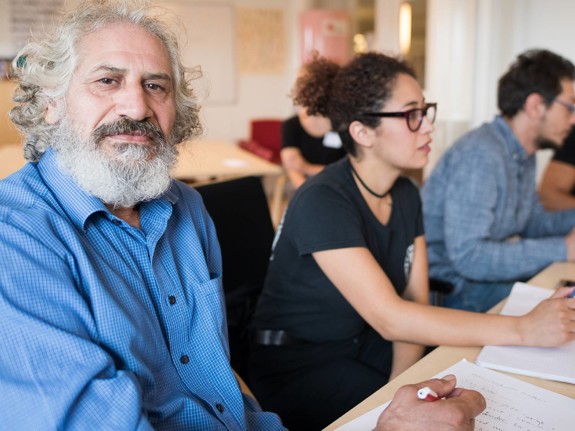 There is a saying in Swedish: "Alone is not strong". In order to strengthen the ability for people to handle and influence their life situation we offer humanity, fellowship and support in many different ways.
Language is a vital key to becoming an integral part of Swedish society. It is also just as important to meet with other people and make new acquaintances.
If you would like to practice speaking and writing Swedish, we can offer language training at many of our centers.
Sessions are most often organized at Swedish Red Cross centers which are located all over Sweden.
We also organize different activities for socializing which also provide a natural opportunity to speak Swedish.
Classes are suited to the language level of the participants and their interests, which can vary between sessions. The important thing is to practice and help each other develop language skills, not to speak grammatically perfect. In many cases our group leaders are not trained teachers, but they speak Swedish fluently and lead our language groups in their spare time.
Contact
E-mail us at info@redcross.se or call us at tel 0771-19 95 00 weekdays 10.00–12.00 and 13.00–16.00.